The Board of Control for Cricket in India (BCCI) has now officially confirmed that 13 players from the Chennai Super Kings (CSK) have been tested COVID positive. With this devastating news, many IPL fans are now suspecting that the final schedule announcement might be delayed for a few more days.
Deepak Chahar's Recovery updates
Just a week back, the Chennai Super Kings player "Deepak Chahar" was confirmed to be cognitively COVID positive by the BCCI. Deepak has participated in two previous IPL Seasons and has given outstanding performance for his team. The Indian fast bowler has already finished up his first week's quarantine. Deepak has shown amazing improvement within a week. Currently, he is under the observation of Dubai's medical experts while he is staying completely isolated.
Indeed, Deepak Chahar is eager to join the IPL training sessions soon after he tests negative in the next week. But, the Chennai Super Kings CEO Kasi Viswanathan has said that Deepak can't join any training till he tests negative at least two times. However, Deepak recently posted on Twitter that he is much better now and is trying his best to be back on the action as soon as possible. Hopefully, we will see Deepak bowling in the fields by the end of next week.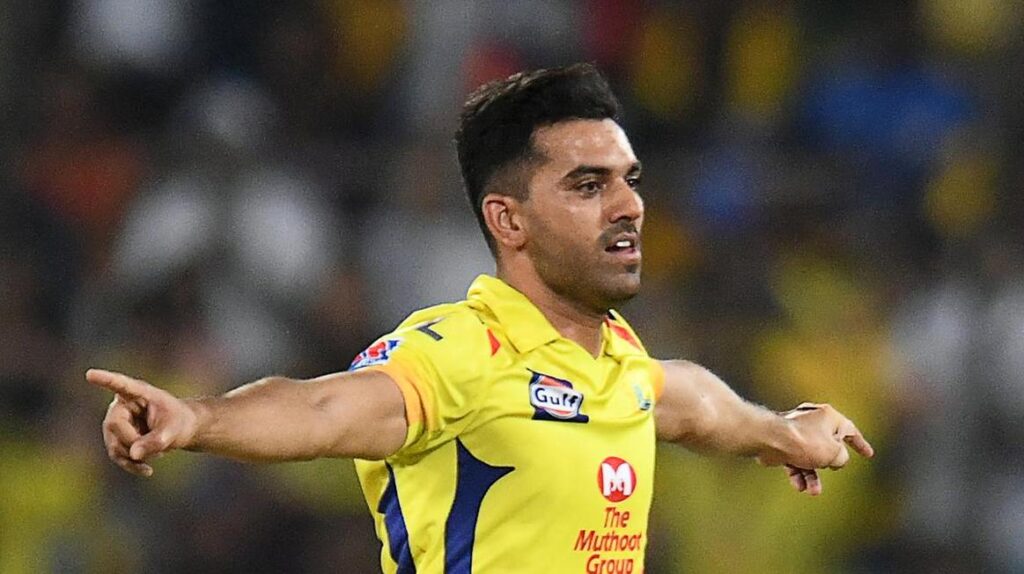 What About The Other 12 CSK Players?
The Board of Control for Cricket in India (BCCI) doesn't want to reveal the true identities of all 13 CSK players who have been tested COVID positive. After getting confirmation from Deepak Chahar, we now know that Ruturaj Gaikwad has also been tested COVID positive.
According to the latest update from the BCCI, all 13 CSK players are under strict isolation and recovering well with the passing days. Many are saying that these 13 people include a few staff members and 2 to 3 squad members. This devastating news has made many IPL fans heartbroken. However, all members of CSK other than these 13 people have been tested negative. Indeed, this brings back hope in all of us that IPL 2020 is happening soon.
Did Suresh Raina Leave IPL 2020 for COVID?
As per the latest updates, Suresh Raina has pulled himself out of IPL 2020 citing "personal reasons". Already, the 33-year old batsman has returned to India and will not be available for the entire IPL 2020. In this regard, the BCCI supports Suresh's decision completely.
Will The IPL 2020 Final Schedule Announcement Be Delayed?
The unfortunate incident of 13 CSK team members being COVID positive has put up a question in our minds: Is IPL 2020 going to be delayed? Well, the BCCI has confirmed that IPL 2020 will be from Saturday, 19 September. However, the final schedules of IPL 2020 aren't yet officially announced. BCCI is now preparing well so that IPL 2020 events happen as smoothly as flawlessly in the future. We are still unsure whether the schedule announcement is delayed or not. But, let's hope for the best!